Ask a question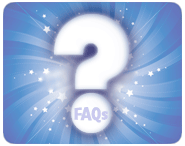 Frequently Asked Questions
Printing
How many pixels are in 1/8 of an inch? I'm working in 300dpi, I need to add 1/8"inch bleed.
With the center as the holding point, add 75 pixels to the canvas size of your image length, and 75 pixels to your image width.
How I may supply artwork files for Vector Art or CMYK printing?
If your artwork is vector art file like eps, ai or pdf it will be processed as vector, If your artwork is a photo image CMYK separate halftones image like psd, jpg, tif it will be processed as image.
Can you print DigiPaks using a brown card stock?
Yes, as a custom order with additional fee, or you could also have the paper-color as your background-color in your image with matte.
CD Duplication & Replication
Master CD:
I am creating the master disc… The options include
"Burn Audio CD" which burns a CD playable in CD players.

"Image" creates one long .WAV file with a .CUE file. (does it matter whether the main file is AIF or WAV?)

DDP

Which of these 3 formats is most suitable for submission to Abet Disc.
It does not matter whether the main file is AIFF or WAV, RedBook compliant (Audio CD) CD-R is the most preferable method for replication and Duplication, DDP was created for FTP uploading, we like to eliminate any unnecessary file format change or compression for optimum quality and that's way we provide you with free FedEx label for your master disc.
I just have a general CD duplication question. Do you need the master to be a specific kind of CD-R? Or is there a recommended brand?
Any CD-R will do.
How much music in total your CD-R's can hold?
We use A-Grade 700 MB CD-Rs, it holds 80 minutes of audio.
I was wondering about the CD-Rs you use for duplication: are these standard CD-Rs with the blue-colored underside, or are they silver like the replicated versions and can one visually see how much of the disc has been written to by inspecting the underside of the disc?
The CD-Rs we use for Duplication looks similar to replicated CDs with silver on the bottom, if you carefully inspect the bottom of the disc you can see how much of it has been used.
DVD Duplication & Replication
Templates
What are the safe lines on the templates?
Safe line is for safeguarding text and graphics that aren't intended to be cut. Keep in mind that due to the mechanical tolerances involved in printing, the actual cut, trim or perf can occur anyplace in between the bleed and the safe edges. This is the reason why it is very important to keep your text and graphics inside the safety margins. It is good practice to keep text or graphics that aren't intended to be cut off a minimum of .25" from the cut line. Safety margin zones typically range from .0625" (1/16") to .25" (1/4").
How do I select the correct templates for replication and duplication orders?
Abet Disc templates will make your job easier! You can create print-ready artwork easily and our templates are compatible with most popular design software, Photoshop, Illustrator, inDesign most templates are in PDF format. If you need help with our templates or If you don't see a template for the item you're looking for email the Template Master For further questions or concerns visit: Design Tips, and Frequently Asked Questions For most packages, you'll want to download the following: ECO Sleeve/Jacket, Wallet & DigiPak orders with quantity of 1000 and above please use the Replication template, Duplication template for smaller qualities. Jewel Case templates come in two parts: one for the FRONT Insert/Folder or Booklet, and one for the BACK Tray inlay card. On-Disc CD/DVD templates come in two formats: Replication and Duplication. If you have placed an order and need help or have questions please email your support team
I'm currently designing the artwork for a digipak disk. I downloaded your template but it didn't show dimensions.
The panel lines on the template is the actual size.
How many pixels are in 1/8 of an inch? I'm working in 300dpi, I need to add 1/8"inch bleed.
With the center as the holding point, add 75 pixels to the canvas size of your image length, and 75 pixels to your image width.
How do i edit the template? i have a mac, do i use photo shop? and does the front image go straight up and down? and the back image upside on the sleeve/jacket template?
You don't edit the template, you may use Mac or PC, you may use any pro graphic design software you choose, you may layout your design on a sleeve/jacket template as you like.
Shipping
Do I understand correctly that the shipping charge has to be handled separate from my order?
Yes, that is correct we don't charge for shipping upfront. Over the years we have learned from experience that orders /and or elements of an order can change during production time, or shipping addresses change and sometimes orders need to be shipped to multiple addresses and all this can be applied during the production time of the order. So to be flexible for the benefit of the customer, we keep the shipping at its appropriate place at the final stage after production is completed.
Yes, it will be included in your order complete invoice when your order is completed and shipped. We will email you to pay for shipping when your order is ready to be shipped.
All Printing and Media CD/DVD orders are subject to 10% over/under run, we don't charge for over-runs, we don't believe in charging you more if we produce more items than you order, there for we charge you shipping after your order is completed. You will receive an email with your total shipping cost and instructions to pay for your shipping, your paid invoice will include your tracking number and a link where you can track your package/s.
I was a little concerned about the shipping costs and the fact that they are billed after order has been made. can you please tell me what shipping cost options I have?
Printing and Media orders subject to 10% overrun, the GOOD NEWS is that overruns are FREE! We can provide you with shipping estaminet based on ship to Zip code.
Ordering
Would it be possible to split a run of 100 CD's between two different cover designs? Say, 50 of them with a white cover, and 50 with a black cover, for example? Or would we need to order two separate print runs, one for each of the cover designs? In case it matters, the CD's themselves would be identical; it's simply the packaging that would be a different color.
You would have to place two separate orders 100 of each design.
How do you count production time?
When you place an order and upload your artwork we begin processing and preparing a PDF proof of the printed pieces usually within 24 hours for your review. You must approve the proof by replying to our email. For example if you are ordering a project with a quoted production time of 5 days and you approve the proof and we have your master in-house on Monday morning at 10:00am then Monday becomes day zero. Tuesday is day one and so on. Your project will ship on the fifth business day after day zero, in this case that would be the following Monday, 5 business days after day zero.
I think I saw something about a $20 coupon for "registering" - is this right, and can I apply it to my order?
Yes!
If the Jewe-case front insert is color on both sides does it include printing on both sides of the tray card?
Yes, printing colors of the front insert applies to the tray inlay.
I didn't see any mention of tray card printing in the shopping cart summary - I assume this price includes the tray card?
Yes, Jewel-case inserts and booklets include the tray inlay.
Is there really a $20 coupon for registering?
Yes, once your request is processed your coupon is emailed to you with-in 24 hours Monday - Friday.
For new Clients only - Register
I need help with my account, do you have tech support?
Yes! 24/7 Email Support, enquiries are answered within 24-hours in the order received, your Order ID# can help expided the response.
Re-order, do I need to send in a master disc and art files?
No need to resend master Disc or Art files.
If I need to print more cd's in the future, can I send you the master copy and you print more cd's?
We save your master copy and artwork for future reorders, all you have to do is simply place an order and we are ready to start.
Mastering
Can you work with wav. files for mastering?
We accept both wav. and aiff files.
When mastering do you work with a stereo master file, or do you work with all of the separate tracks of the song?
We accept the following file formats: Stereo: 16-bit, 24-bit and 32-bit preferably in 44.1KHz. Multi-tracks: if you are bouncing your tracks in to sub groups we prefer 24-bit 441.KHz.
Master Disc
ISRC (International Standard Recording Code): The ISRC is a international identification system for sound recordings and music DVDs. Each ISRC is a unique and permanent identifier for a specific recording, to help identify recordings for royalty payments. It is assigned per track.
ISRC codes can be obtained by both large and small music companies, even single artist labels. The full application process can be performed online and via email. Those based in the U.S. can download forms and get further information at: www.riaa.com . If you are based outside the U.S., visit http://ifpi.org/isrc for the information you need.
Do you accept CDR masters (red book compliant of course?
Yes!
If I encode CD-Text in my master disc (track names, IRSC codes, etc), can you assure me they will also appear in the finished discs?
Yes, if your master disc is mastered professionally and burned with red book software.
How do I upload my music to you guys? The upload section says design only. What do I do?
If your order is over $200 you will receive a prepaid FedEx bill for your master Disc, Orders under $200 mail your master disc to: Abet Disc Order ID# ( your order ID# ) 411 E. Huntington Dr. #107-372 Arcadia, CA 91006
It's a standard practice in the industry to keep the master disc, mainly for reordering and for error check.
How can I get my CD track names to show on my computer?
Click >> CD Track Names Info.
How would I get the data to you?
Simply place your order and you will receive an email receipt with order ID# followed by an email with a prepaid FedEx bill attached for your master Disc and Artwork or you can upload your artwork ( upload )
Design & Artwork Files
Is it necessary to outlining fonts?
Yes it is necessary, fonts can cause problems when sending artwork to press. If you've used a typeface that we don't have, the document will print incorrectly.
I'm currently designing the artwork for a digipak disk. I downloaded your template but it didn't show dimensions.
The panel lines on the template is the actual size.
How many pixels are in 1/8 of an inch? I'm working in 300dpi, I need to add 1/8"inch bleed.
With the center as the holding point, add 75 pixels to the canvas size of your image length, and 75 pixels to your image width.
I have a question about your artwork handling I supplied vector art with some very fine lines... Some digital platemaking processes will render the vector edges at a high resolution of 1200 ppi++ and all of the gradients and color fields in the realm of the halftone screen. This creates very crisp, sharp edges. Other plate making processes will dump everything into a 300 ppi flattened image and separate the halftones out of that with no sharp edges, but an OK facsimile. So you know which method your printer uses?
If your artwork is vector file like eps, ai or pdf it will be processed as a vector, If your file is an CMYK separate halftones image like psd, jpg, tif it will be processed as image.
Should I send my artwork as a Photoshop PSD File, should I include the template as a separate layer?
Yes you can upload psd file with the template layer.
How do I prep my file for a cd completely silver except for a tiny black bar with our band name in it, and small legal text running around the perimeter in white.?
In illustrator use 2 solid colors black for the black ink and yellow or any color for the white, convert all text to outline, save as eps and make sure to let us know that the yellow is for white.
Can you accept artwork in PDF format? or Adobe InDesign?
Yes
Yes, we provide you with PDF proofs for free,
Digital Reference Prints, printout proofs are optional, Epson Ultra Hi-Definition printed proof / hard copy proof, it is mailed to you for your approval before the job is printed.
If I have a rough idea of how the cd cover should look, do you also make suggestions and help with the design?
Yes, our designers will work with all the elements you provide, and we have a design idea form you can complete to help the designers better grasp what you are envisioning.
Can the design files be sent to you via Internet?
Yes, you can upload your files online ( upload ).
If I leave areas without color, will there be no ink on those bits and just the shiny silver disk?
When creating on-disc artwork, you must include a donut template file along with the regular full color file. The donut template file is used to show where the silver of the disc will be showing. Use 100% K / Black to indicate white base on-disc. White will indicate silver.
more info.
I already have my artwork. How do I submit the files I have for the artwork?
Few ways to submit artwork: Upload : ( upload ) files directly to Graphic Team. Link : email Support Team a link to download your files from, your server or free services like yousendit.com. ( support@abetdisc.com ) Mail : burn/save your art files on a cd-r and mail to: Abet Disc Order ID# (your order ID#) 411 E. Huntington Dr. #107-372 Arcadia, CA 91006
On-Disc Printing
Is on disc and on paper printing the same quality?
On-disc Silkscreen printing resolution is 133 lines per inch vs offset on-disc printing is capable of up to 175 lines per inch. Offset on-paper printing is 300 lines per inch.
Will the printing on my disc match my cover of my Digipak?
All paper and cardboard packaging are offset printed; CDs and DVDs are silkscreen or offset printed onto the plastic surface of the disc. Due to the inherent differences in printing methods, inks and surface materials, the outcome can be considerably different even under the very best of circumstances. If you are using the identical graphic or similar colors on your disc as on your cover or packaging they may most likely not match; if an exact match is crucial for your style and design we suggest modifying your on-disc design to make use of contrasting or complimentary colors instead of the exact same colors or illustrations or photos so a color match is not an issue.
What is the difference between Offset & Silkscreen printing on-disc?
Silkscreen printing:
Silkscreening is most appropriate for up to 3-color printing - especially if the colors are PMS colors, and for solid ink coverage. With silkscreening, ink is applied to a screen and forced through the holes in a stencil to create an image on the surface of the disc. Silkscreen printing can include up to 5 single colors, for 4-color process (CMYK) we recommend Offset printing over Silkscreening.
Offset Printing:
Offset printing provides higher quality image at175 lines per inch (vs. 85-135 lines per inch for silkscreen). Offset printing applies 4 layers of ink CMYK (cyan, magenta, yellow, and black). The more lines per inch, the smoother and clearer the printing looks. Offset printing is ideal for intricate full-color designs, skin tones, and crisp text. It is the only choice for photo quality printing.
Barcode
Barcode placement: Do I put the album bar code on the cd cover artwork myself or do I just provide the space for you to add it.
Simply provide the space for the barcode and we will add it to your design.
more info on > Barcode placement
Do you really provide Barcode for free?
Yes, we provide free barcode with all Duplication & Replication orders, a custom barcode for single-product use only.
How to Use: You register the barcode numbers with your retailer/distributor online or retail store. When your product is scanned at the register, the scanner reads the number from the barcode, looks up your product's price and description in the retailer's database, and your sale is recorded.